Best Replacement Windows and Doors in Lexington
Window Replacement Lexington SC
Limited Time Offer: Buy 1 Window, Get 1 Window at 50% Off
Lexington Window Replacement
Our Comprehensive Window Replacement Solutions for Lexington, SC
Experience the fusion of design, durability, and top-notch installation with our varied window replacement offerings. Crafted as replacement windows Lexington SC, for homeowners, our solutions cater to diverse styles and functionalities, ensuring a perfect match for every home.
Awning Window Replacement
Awning windows hinge at the top and open outward, allowing for ventilation even during light rain. Our service ensures that these windows are perfectly fitted, keeping homes in Lexington SC, dry and airy. Experience the best of comfort and convenience with our professional installations.
Bay windows protrude from the exterior, creating a cozy alcove inside. Replacing bay windows enhances both the curb appeal and interior space of Lexington homes. With our expertise, homeowners can fully realize the aesthetic potential of these iconic house windows.
Bow windows are similar to bay windows but with a curved design, offering a panoramic view. Our team ensures a seamless replacement, maximizing the sweeping views and abundant light bow windows provided to Lexington SC residences.
Casement Window Replacement
Casement windows swing out to the side, providing ample ventilation and unobstructed views. Our replacement service ensures smooth operation and tight seals, making homes in Lexington SC, more energy-efficient and comfortable.
Double-Hung Window Replacement
Double-hung windows feature two movable sashes, offering a classic look and versatile ventilation options. Through our services, Lexington homeowners get sturdier frames and better insulation, ensuring long-lasting performance.
Energy-Efficient Window Replacement
Energy-efficient windows greatly reduce heating and cooling costs. Our team helps Lexington SC homes become more eco-friendly and cost-effective by replacing old windows with these advanced, energy-saving alternatives.
Picture Window Replacement
Picture windows are stationary and offer wide, unobstructed views. With our replacement services, Lexington SC homes can enjoy clearer vistas and increased natural light, all while benefiting from improved insulation.
Slider Replacement Window Service
Slider windows glide horizontally, making them ideal for rooms with limited vertical space. Our expert team ensures smooth operation, making rooms in Lexington SC, brighter and more functional.
Vinyl windows are known for their durability and low maintenance. Our replacement service ensures that Lexington SC, homes enjoy the long-lasting benefits and aesthetic appeal of these windows without the frequent upkeep.
Hurricane Windows Replacement Installation
Hurricane windows are designed to withstand strong winds and flying debris. Protecting Lexington homes is our priority, and our replacement services fortify residences against the harshest weather conditions in South Carolina.
Impact Replacement Windows
Impact windows resist shattering upon impact, offering an added layer of safety. Our expert installation ensures that Lexington SC, homes are safeguarded from potential break-ins and severe weather, providing peace of mind to homeowners.
Upgrade Your Home with Our Premium Replacement Window Materials in Lexington, SC
Every window material we offer is of premium quality, ensuring you receive only the best for your home or establishment. Whether you seek elegance, durability, or energy efficiency, we have the expertise to help you select and install the perfect windows for your needs in Lexington.
Vinyl Replacement Windows
Vinyl windows are an excellent, cost-effective choice for your Lexington window replacement project. We offer high-quality vinyl windows known for their durability and low maintenance. Our Lexington window replacement team is highly skilled, ensuring your windows are installed with precision and care to enhance energy efficiency and aesthetics.
Wood Replacement Windows
Opt for our premium wood replacement windows to bring your home a classic, timeless look. Our window replacement local pros specialize in crafting and installing wood windows, promising strength and a natural aesthetic that can elevate the appearance of any room.
Aluminum Replacement Windows
Aluminum windows are renowned for their strength and lightweight nature, making them a fantastic choice for modern and sleek window designs. Our Lexington window replacement service is adept at installing aluminum windows, ensuring robustness and longevity.
Fiberglass Replacement Windows
Fiberglass windows are notable for their resilience and ability to withstand extreme weather conditions. Our window replacement Lexington team is experienced in delivering top-notch fiberglass window installation, promising you a maintenance-free solution with exceptional thermal performance.
Composite Replacement Windows
Choose composite replacement windows for a high-performance, durable solution that mimics the appearance of natural wood. Our local Lexington window replacement pros are experts at installing composite windows. We combine aesthetic appeal with energy efficiency and strength.
Steel Replacement Windows
Steel windows offer unparalleled strength and security. Trust our window replacement Lexington unit for meticulous installation of steel windows. We provide a sturdy and secure solution while maintaining sleek and minimalistic designs.
Clad-Wood Replacement Windows
Clad-wood windows combine the beauty of wood with the durability of low-maintenance exterior cladding. Our Lexington window replacement team specializes in clad-wood installations, delivering windows that offer superior insulation with a refined appearance.
Laminated Replacement Windows
For enhanced safety and sound insulation, opt for our laminated replacement windows. Our window replacement Lexington service offers laminated windows that are designed to hold together when shattered, providing additional security and protection against UV rays.
Tempered Glass Replacement Windows
Tempered glass windows are a superb choice for safety, designed to crumble into small granular chunks instead of splintering into jagged shards when broken. Our Lexington window replacement team is skilled in installing tempered glass windows, ensuring the safety and well-being of your household.
Low-E Glass Replacement Windows
Our Low-E glass replacement windows are designed to minimize the amount of ultraviolet and infrared light that can pass through glass without compromising the amount of visible light that is transmitted. Trust our window replacement local pros to install Low-E glass windows efficiently, helping you save money on energy bills while protecting your interiors.
Boost Your Home's Efficiency with Our Energy-Saving Windows in Lexington, SC
With our range of energy-efficient window options, we are here to assist you in finding the perfect solution to meet your needs and preferences. Trust our expertise and commitment to quality to provide you with windows that will enhance your home's comfort, value, and energy efficiency in Lexington.
Low-E Glass Replacement Windows
For homeowners seeking optimal energy efficiency and UV protection, our Low-E glass replacement windows are the ideal choice for your Lexington window replacement project. These windows have a special coating that reflects infrared light, keeping your home cooler in the summer and warmer in the winter. Trust our local pros to install these windows proficiently. We make sure you enjoy lower energy bills and a more comfortable living environment.
Energy Star-Certified Replacement Windows
Energy Star-certified replacement windows meet strict energy-efficiency guidelines set by the EPA, promising significant energy savings and environmental benefits. Opting for Energy Star-certified windows means you are investing in superior thermal performance and reducing your carbon footprint. Our window replacement Lexington team specializes in the installation of Energy Star-certified windows, allowing you to enjoy a greener, more cost-effective home.
Argon Gas-Filled Replacement Windows
Argon gas-filled replacement windows are designed to provide enhanced insulation, making them a superb option for energy-conscious customers. This type of window uses argon, a non-toxic, odorless gas, between panes to reduce heat transfer. Rely on our knowledgeable window replacement Lexington team to install argon gas-filled windows meticulously. We will enhance your home's energy efficiency and reduce outside noise.
Triple-Pane Replacement Windows
Triple-pane replacement windows are the pinnacle of energy efficiency and noise reduction. These windows feature three layers of glass, significantly minimizing heat loss and keeping your home at a comfortable temperature. When you choose our window replacement Lexington team for your project, you're choosing experts who are committed to delivering the highest quality installation. We guarantee long-lasting comfort and savings.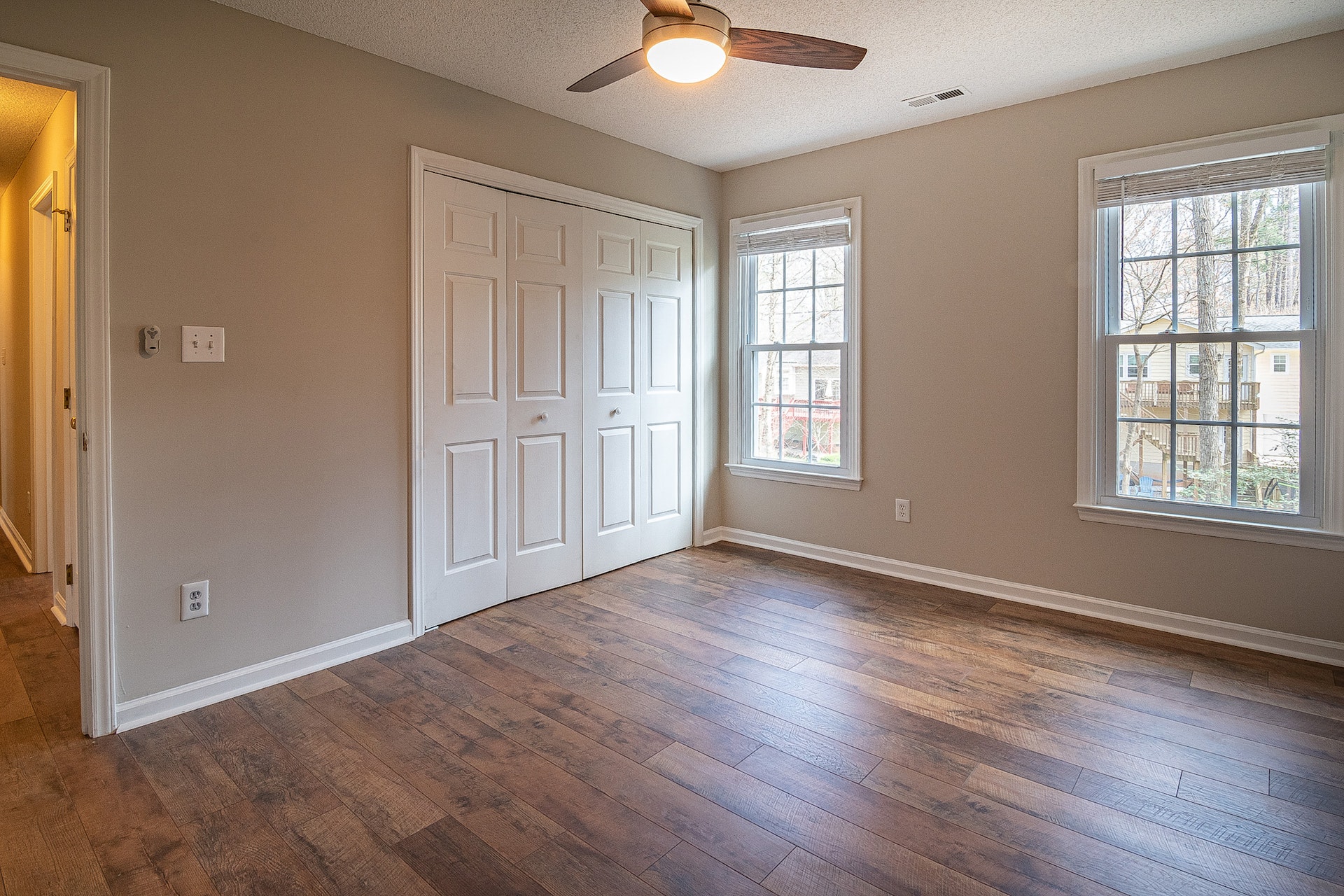 Lexington Window Replacement
Proudly rooted in our local community, Lexington Window Replacement has built a sterling reputation over the years by consistently delivering unparalleled service. We provide residential windows and commercial windows replacement. Every window we offer speaks of top-tier quality, ensuring every installation not only elevates the beauty of your space but stands the test of time. Our dedication to excellence and community has earned us the trust of countless residents, making us a household name in the heart of Lexington.
Why Choose Lexington Window Replacement
High-Quality Replacement Windows: We believe in offering only the best at Lexington Window Replacement. Every window we install showcases unmatched quality, designed not just to beautify your home but to offer superior durability and performance for years to come.
Expert Team with Proven Experience: Our team stands out, not just for their skills, but for their dedication. Every member is trained, knowledgeable, and committed to ensuring each window fits perfectly, bringing together expertise and passion in every job they undertake.
Unrivaled Customer Service: Beyond our products and skills, we prioritize you. From the moment you reach out to us, expect a seamless experience marked by attentive service, clear communication, and a genuine desire to meet your unique needs and expectations.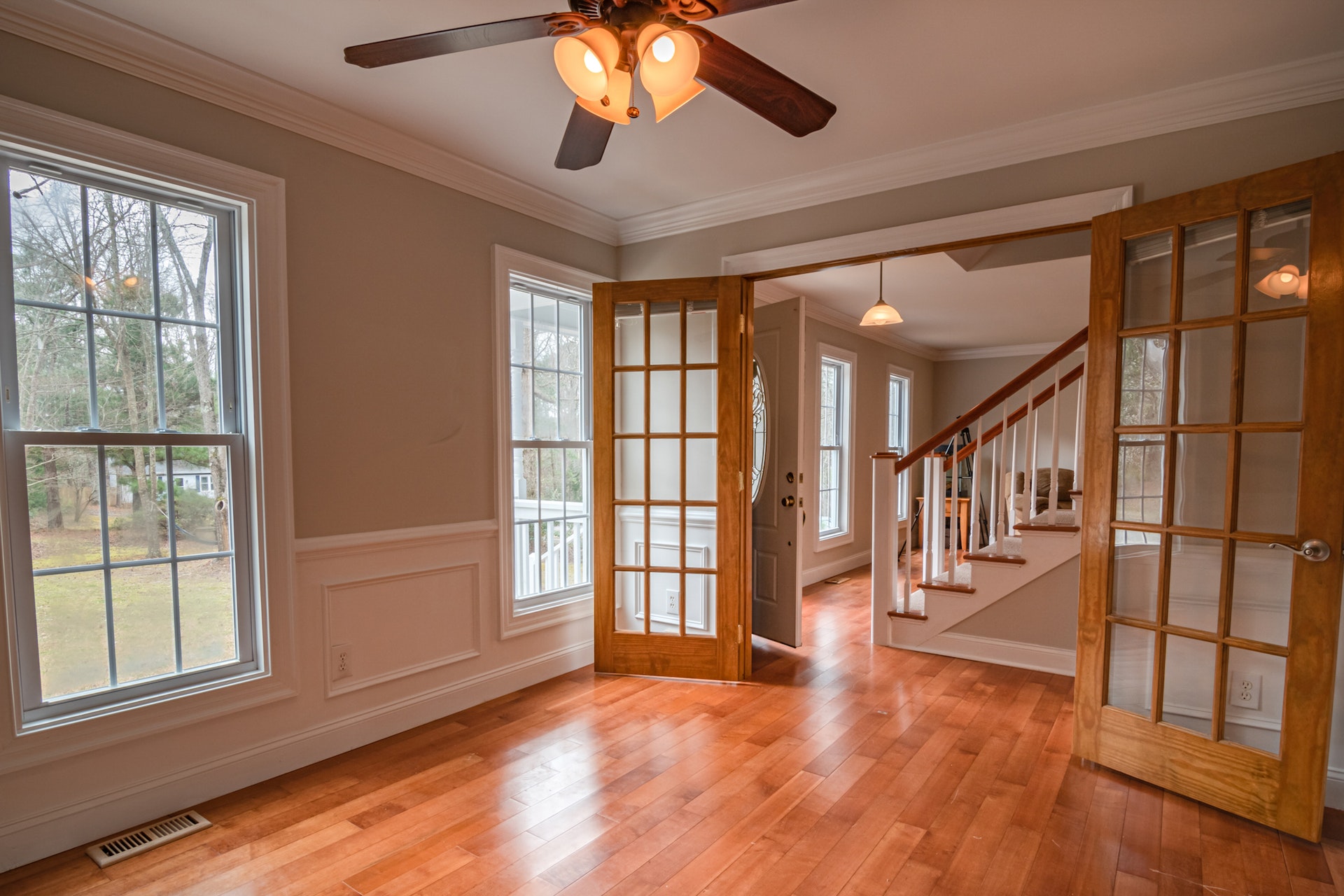 Areas We Serve in South Carolina
Lexington Window Replacement takes pride in serving the heart of Lexington and its surrounding communities. As a locally operated business, we're familiar with the unique needs of our region, ensuring every project resonates with the local charm and requirements.
Irmo, SC

Cayce, SC

Columbia, SC

Forest Acres, SC

Dentsville, SC

Newberry, SC

Aiken, SC

Orangeburg, SC

Clinton, SC

Sumter, SC

North Augusta, SC

Greenwood, SC

Union, SC

Augusta, GA

West Columbia, South Carolina
Lexington Window Replacement
The Benefits of Replacing Windows
Getting your window replaced in Lexington, SC, has never been easier with our dedicated and expert team. Our window replacement goes beyond aesthetic appeal; it's about enhancing the comfort and efficiency of your home. Discover the transformative effects of choosing a window replacement, from energy savings to increased property value.
Enhanced Energy Efficiency
Upgrading to modern windows significantly reduces drafts and heat transfer, ensuring your home stays warmer in winter and cooler in summer. Lexington SC residents can benefit from decreased energy bills and an eco-friendlier home. Plus, it's a step towards a greener environment for our community.
An investment in window replacement often yields a high return by increasing the market value of your home. Potential buyers in Lexington SC appreciate upgraded windows for their aesthetic and functional benefits, making your property more attractive to prospective purchasers.
Improved Home & Business Security
Modern windows come with advanced locking mechanisms, offering an added layer of security to your home. Additionally, easy-to-open designs ensure a safe exit during emergencies. Lexington families can feel safer and more protected.
Our modern windows are designed to better insulate your interiors from outdoor sounds. Whether it's traffic noise or neighborhood events, Lexington SC, residents will find peace and tranquility inside their homes, enhancing overall well-being.
Newer window designs resist wear and tear, requiring less frequent maintenance. This means fewer repairs, repaints, and cleaning for Lexington SC homeowners, saving both time and money in the long run.
Replacing your old existing windows gives homes a refreshed, modern look. For Lexington SC homes, this can mean a transformation that complements both interior and exterior aesthetics, ensuring homeowners feel proud of their property's appearance.
With advanced coatings and materials, modern windows shield interiors from harmful UV rays. This protection means Lexington SC, homes can enjoy sunlight without the fear of faded furnishings or potential health hazards.
Customization Opportunities
Today's window replacement options offer a vast array of styles, colors, and functionalities. Lexington SC homeowners can customize windows to fit the unique architecture and design preferences of their homes, ensuring every installation is truly personalized.
Frequently Asked Questions About Window Replacement
Navigating the world of window replacement can spark many queries. We've gathered and answered the most common questions to give you clarity, empowering you to make informed decisions about your window needs.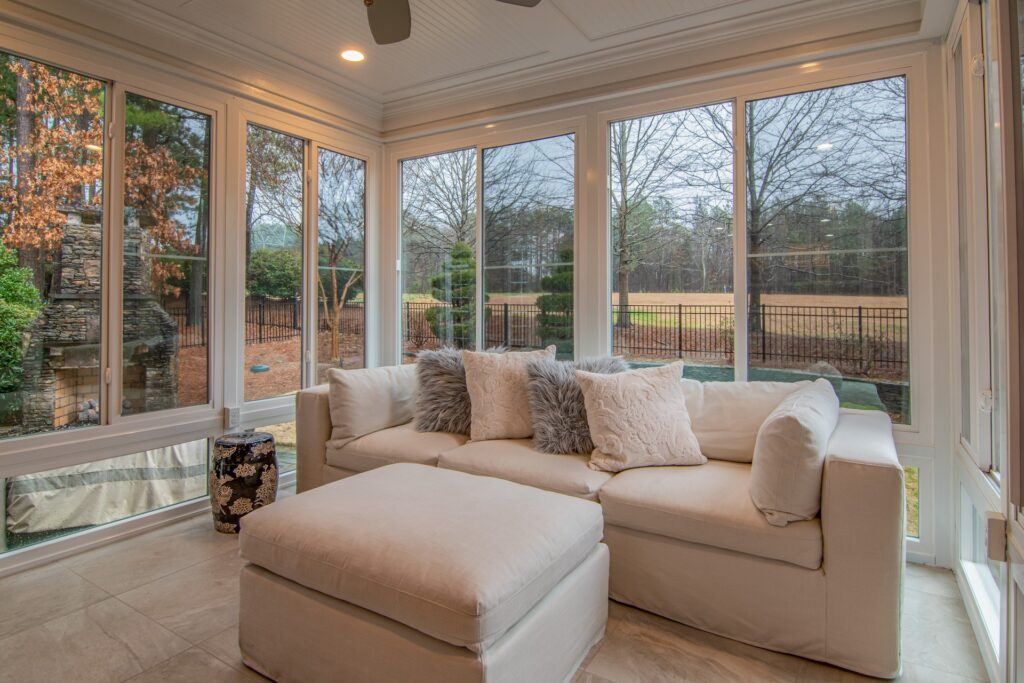 Lexington Window Replacement
Hear directly from those who've experienced our service firsthand. Our community's feedback paints a genuine picture of our dedication, skill, and the quality we bring to every home in Lexington SC.
I had Lexington Window Replacement handle the casement window replacements in my old family home. I was impressed by the ease of the entire process. Their team was professional and made sure to clean up after the job. My home feels brighter and much more energy-efficient. Thank you!
After researching various companies for double-hung window replacements, I settled on Lexington Window Replacement. Best decision ever! Their expert team was punctual and polite, finishing the work without any hitches. Now, I can enjoy a draft-free living room even during the coldest nights.
Our office building needed a major facelift, and new energy-efficient windows were top on the list. Lexington Window Replacement installed slider windows across our facility. The difference is striking! Not only do our spaces look modern, but our energy bills have also noticeably decreased.
When we decided to remodel our cafe, we chose Lexington Window Replacement for the bay window installations. Their team transformed our space, allowing so much natural light that our indoor plants are thriving! More customers now choose to dine in thanks to the cozy ambiance. Hats off to this dedicated team!
Don't let worn-out windows dampen the charm of your space. At Lexington Window Replacement, we combine expertise with top-tier products, ensuring every window we replace elevates the comfort, aesthetics, and energy efficiency of your home or business.
Reach out to us today for a free estimate!