Best Replacement Windows and Doors in Lexington
Energy Efficient Windows Lexington SC
Limited Time Offer: Buy 1 Window, Get 1 Window at 50% Off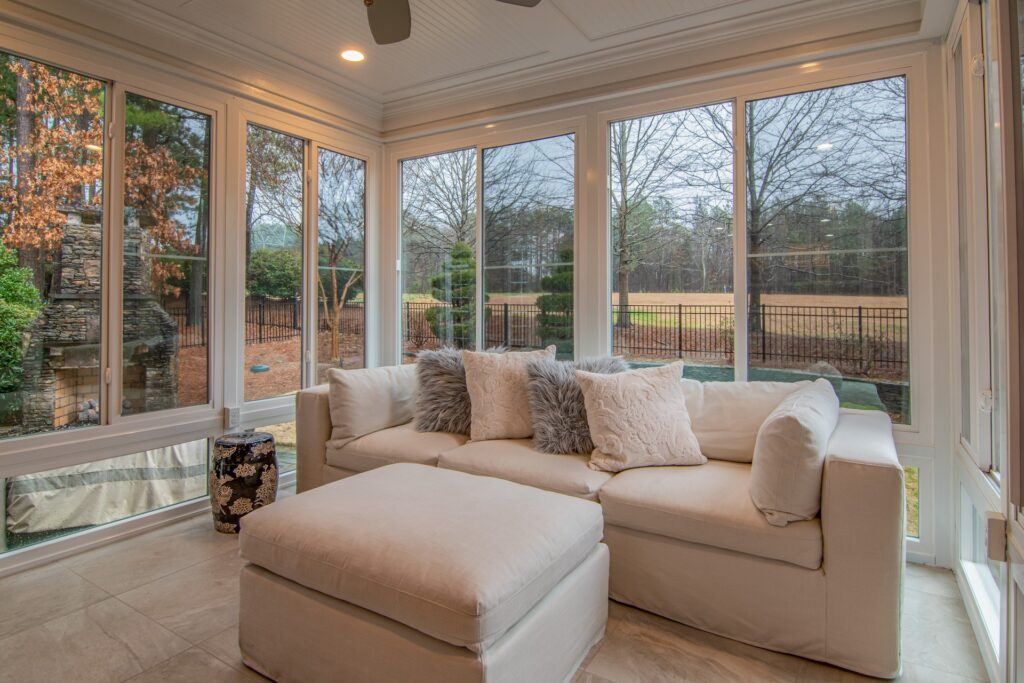 Discover the marvel of our latest Energy Efficient Windows. Crafted with precision, these windows boast advanced thermal insulation, superior UV protection, and unparalleled noise reduction capabilities. It's the perfect blend of form and function, tailored for modern homes.
Switching to our Energy Efficient Windows can yield numerous benefits. Firstly, you'll notice significant savings on your energy bills as these windows effectively regulate indoor temperatures. Secondly, they offer protection against harmful UV rays, which can damage your furniture and flooring. Lastly, those living in bustling neighborhoods will appreciate the reduced outside noise, providing a tranquil indoor environment.
In terms of size and dimensions, our team offers a variety of options to ensure a perfect fit for every space. From expansive bay windows to compact casement styles, there's an Energy Efficient Window for every home design.
Maintaining these windows is straightforward. Simply use a mild detergent and water solution to gently clean the surfaces. Avoid using abrasive materials to ensure the longevity of your window's pristine appearance. With minimal care, these windows will continue to shine, setting the benchmark for quality and durability.
The Ultimate Guide to Energy Efficient Window Materials by Lexington Window Replacement
When it comes to window replacements, especially in the Lexington, SC area, material choice plays a pivotal role in determining the energy efficiency, durability, and aesthetic appeal of the windows. At Lexington Window Replacement, we're dedicated to providing homeowners with the best options. In this guide, we'll delve into the various materials for energy efficient windows and their unique benefits.
In conclusion, the choice of material for energy efficient windows Lexington SC can significantly influence the comfort, aesthetics, and value of your home. At Lexington Window Replacement, we pride ourselves on guiding homeowners through these choices, ensuring they get windows that match their unique needs and preferences. Whether you're drawn to the modern flair of vinyl, the robust nature of fiberglass, the classic beauty of wood, or the sleekness of aluminum, we have a solution that's just right for you.
Remember, choosing the right material is only the beginning. Professional installation and maintenance can further enhance the lifespan and efficiency of your windows. If you're considering a window replacement in Lexington, SC, reach out to our team. We're here to ensure your home not only looks great but also remains energy-efficient for years to come.