Best Replacement Windows and Doors in Lexington
Vinyl Windows Lexington SC
Limited Time Offer: Buy 1 Window, Get 1 Window at 50% Off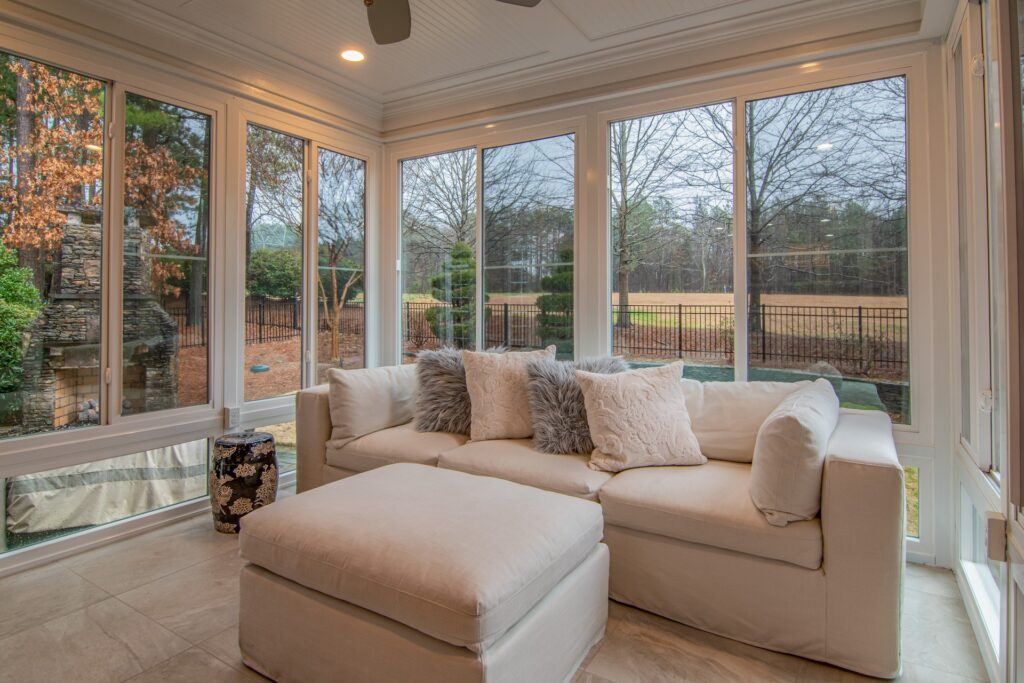 Unveiling a masterpiece in modern window engineering, our vinyl windows are crafted with precision, boasting unmatched durability and sleek design. With enhanced UV protection, these windows promise longevity without compromising on aesthetic appeal.
Beyond mere aesthetics, these windows offer tangible benefits; energy efficiency, which leads to cost savings on utility bills, superior noise reduction for a peaceful indoor environment, and heightened security features ensuring a safer home for you and your family.
When it comes to size and dimensions, our vinyl windows can be tailored to fit a variety of spaces. Whether you're looking to dress a large bay window or a smaller bedroom pane, we assure a perfect fit, every time.
Ensuring your vinyl windows remain pristine is simple. Gently clean with a mild soap solution and soft cloth, avoiding abrasive tools. This will not only maintain their sparkle but also extend their life, ensuring they remain a standout feature of your space for years to come.
The Unparalleled Durability of Vinyl Windows: A Closer Look
At Lexington Window Replacement, we pride ourselves on providing high-quality window solutions for both residential and commercial settings in Lexington, SC. Among the plethora of options we offer, our vinyl windows have garnered a reputation for their unmatched durability. But what sets these windows apart? Let's delve deeper.
In the world of window replacements, durability is paramount. At Lexington Window Replacement, we understand this, which is why our vinyl windows, known for their weather-resistant and impact-resistant features, have become a trusted choice for many. When combined with the expertise of industry-leading brands and the myriad benefits they offer, it's evident why vinyl windows are the go-to for those prioritizing longevity and quality in their window solutions.