Best Replacement Windows and Doors in Lexington
Window Installation Lexington SC
Limited Time Offer: Buy 1 Window, Get 1 Window at 50% Off
Lexington Window Replacement
Our Comprehensive Window Installation Solutions for Lexington SC
Every home is unique, and that's why Lexington Window Replacement offers comprehensive window installation and replacement windows Lexington, SC solutions tailored to fit your needs. From selecting the perfect materials to expert installation, we take care of every detail. Trust us to provide seamless and professional window service at a reasonable cost that resonates with the heart of Lexington.
Awning Window Installation
Awning windows are hinged on the top and open outward, allowing for ventilation even during light rain. Our team in Lexington SC, expertly installs these windows, ensuring you can enjoy the fresh air without worrying about water getting in. With our experience, you can trust that your awning windows at home will operate smoothly.
Bay windows extend outward from your home, creating a charming nook inside. These windows bring in a lot of natural light and can make any room feel larger. Our installation services ensure that your home bay windows not only look great but also provide the best insulation and seal.
Bow windows are similar to bay windows but have more panels that create a rounded appearance on the exterior. They can add an elegant touch to your home. Our team in Lexington SC has the expertise to fit and seal bow windows perfectly, ensuring they look good and function well.
Casement Window Installation
Casement windows swing out to the side or up to open. This makes them perfect if you want unobstructed views and maximum ventilation. Our expert team ensures that your casement windows are installed to offer easy operation and a tight seal when closed.
Double-Hung Window Installation
Double-hung windows have two sashes that move up and down, providing versatile ventilation options. They're a classic choice for many homes in Lexington SC. Our professional installation ensures that these double-hung windows slide effortlessly and provide optimal energy efficiency to your home and business property.
Energy-Efficient Window Installation
Energy-efficient windows are designed to keep your home's temperature stable by reducing heat transfer. This means cooler homes in summer and warmer in winter. Our team knows the importance of proper installation to maximize the efficiency of these windows.
Picture Window Installation
Picture windows are large, stationary windows designed to offer clear views and bring in a lot of light. They can be a stunning focal point in any room. Our expert installers in Lexington SC ensure your picture windows are perfectly placed to capture the best views. Our window installation service expertly transforms spaces into bright windows sunrooms for year-round enjoyment.
Slider Window Installation
Slider windows move side to side, making them ideal for rooms with limited vertical space but still want good airflow. Our installation services guarantee that your slider windows glide smoothly and seal when closed.
Vinyl Window Installation
Vinyl windows are popular because they're durable, low maintenance, and can be more affordable. Our team ensures that your vinyl windows are fitted perfectly, ensuring longevity and a clean, modern look for your home.
Hurricane Window Installation & Replacement
Hurricane windows are built tough to withstand strong winds and flying debris. In a place like South Carolina, having windows that can stand up to severe weather is crucial. We install these windows with precision, ensuring they provide maximum protection for your home and business property.
Impact Window Installation & Replacement Windows
Impact windows are designed to resist shattering when struck, providing an added layer of security and protection for your home and business property. Our seasoned window installers ensure that your impact windows are installed to provide the safety and peace of mind you need.
Bring Elegance to Your Home with Our Exceptional Window Installation Materials in Lexington, SC
Vinyl Windows Installation
Vinyl windows are renowned for their durability and low maintenance. Lexington Window Replacement offers high-quality vinyl windows that promise longevity and optimal thermal performance, ensuring your comfort. Our local pros are experts in seamlessly installing these windows, ensuring they fit perfectly to your home's aesthetic and functional needs.
Wood Windows Installation
Wood windows bring a timeless elegance and natural insulating properties to your home. Our wood windows installation service provides you with premium quality, finely crafted wood windows that elevate your home's appearance. Trust our Lexington window installation team to integrate the classic beauty of wood windows into your home with precision and care.
Steel Windows Installation
For unmatched strength and security, steel windows are the optimal choice. We specialize in installing premium steel windows, offering maximum protection and sleek design. Trust our window installation local pros to handle the installation meticulously, fortifying your home with the robustness of steel.
Clad-Wood Windows Installation
Clad-wood windows offer the charming aesthetics of wood with a protective, low-maintenance exterior cladding. Our window installation Lexington service ensures the seamless integration of clad-wood windows, combining beauty with resilience. Trust our team to blend the timeless appeal of wood with durable cladding meticulously.
Laminated Windows Installation
Laminated windows provide enhanced safety and sound insulation. We offer superior laminated windows that protect against impacts and noise pollution, ensuring your peace of mind. Our Lexington window installation team is proficient in installing laminated windows, offering you a secure and serene living environment.
Tempered Glass Windows Installation
Tempered glass windows are designed for safety, shattering into small, harmless pieces when broken. We provide high-quality tempered glass windows that prioritize your safety while maintaining clarity and brightness. Count on our window installation Lexington service to install these safety-enhanced windows with utmost precision and care.
Aluminum Windows Installation
Aluminum windows are known for their strength and resilience. We offer sturdy aluminum windows that resist rust and corrosion, ensuring longevity and reliable performance. Our window installation Lexington team excels in installing aluminum windows, providing you with robust solutions that stand the test of time.
Fiberglass Windows Installation
Fiberglass windows offer supreme durability and insulation. With our fiberglass windows installation, we ensure you receive premium, energy-efficient windows that require minimal maintenance. Our window installation Lexington team has the expertise to install fiberglass windows flawlessly, ensuring they complement your home while providing superior insulation.
Composite Windows Installation
Composite windows combine the best qualities of wood and vinyl. Our composite windows installation service provides high-performing, aesthetically pleasing windows that are resistant to decay and thermal transfer. Rely on our window installation team to integrate the innovative benefits of composite windows into your home efficiently.
Bring Elegance to Your Home with Our Exceptional Window Installation Materials in Lexington, SC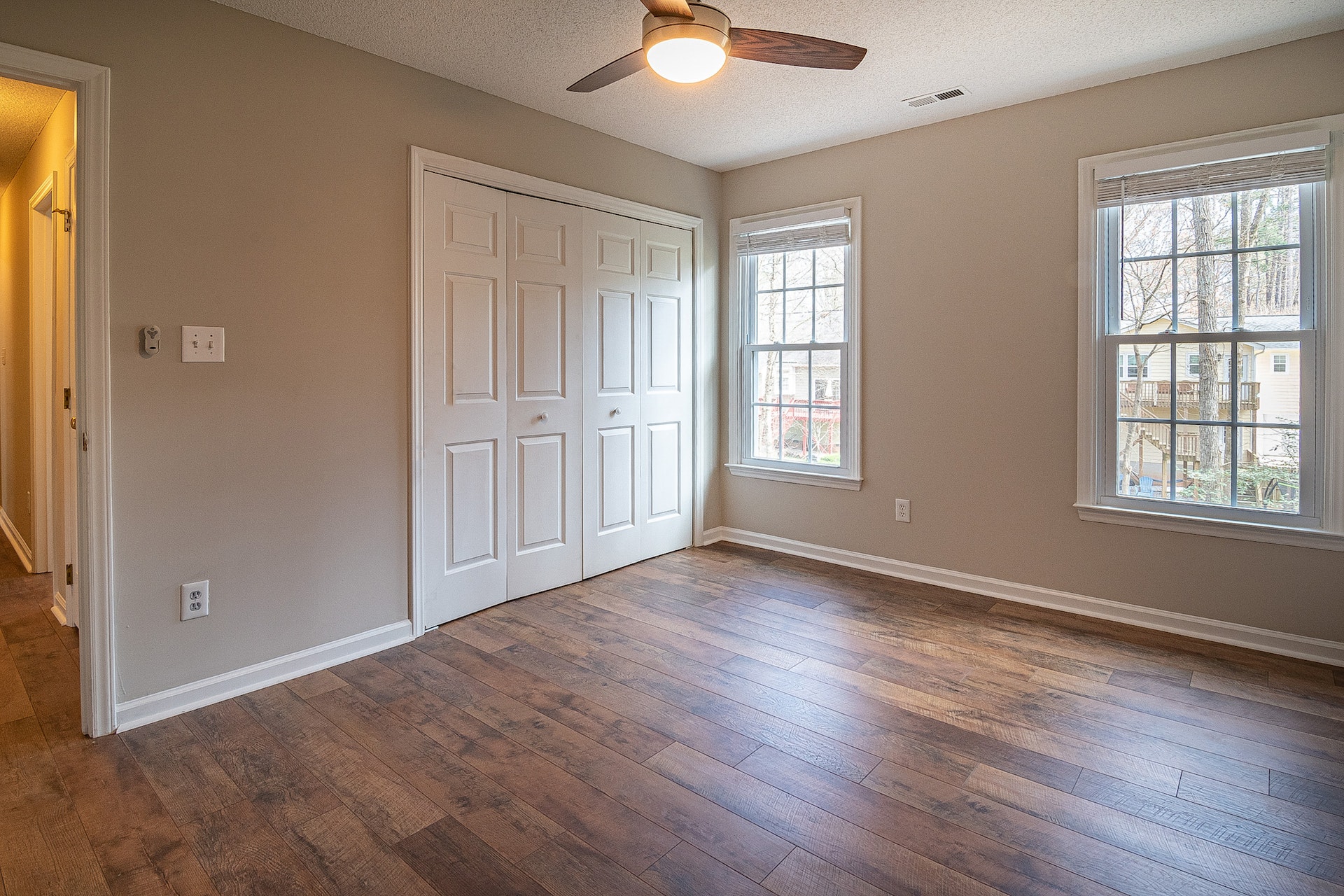 Lexington Window Replacement
At Lexington Window Replacement, we take pride in being more than just a business. We're a cornerstone of the community in Lexington, SC. As a locally operated company, our reputation is built on trust, quality, and a personal touch. We understand your needs, and our commitment to excellence has made us a name synonymous with top-tier window installation services in the area.
Our team is composed of service professionals who are passionate about what they do. This isn't simply a job for them – it's a craft. With high-quality products, expert installation, and a strong commitment to customer satisfaction, we ensure that your windows are installed perfectly in your home or business. Every project we take on reflects our dedication to quality, and your satisfaction is our top priority. 
Why Choose Our Windows and Services
High-Quality Doors and Windows: We use only the best materials for our doors and windows at Lexington Window Replacement. We understand that quality matters, and we never compromise. Our products ensure lasting beauty and durability, ensuring your home stays safe and looks great.
Expert Window Team: Our team of professionals has years of experience in window installation. They are not just skilled but experts who care about their craft. When you choose us, you're not just getting a service; you're getting the knowledge and expertise that ensures the job is done right.
Outstanding Customer Service: We believe in treating our customers like family. From the initial consultation to the finished installation, we're with you every step of the way. Our commitment to customer satisfaction means we listen to your needs and make sure you're happy with the final result. It's not just business for us; it's about building lasting relationships.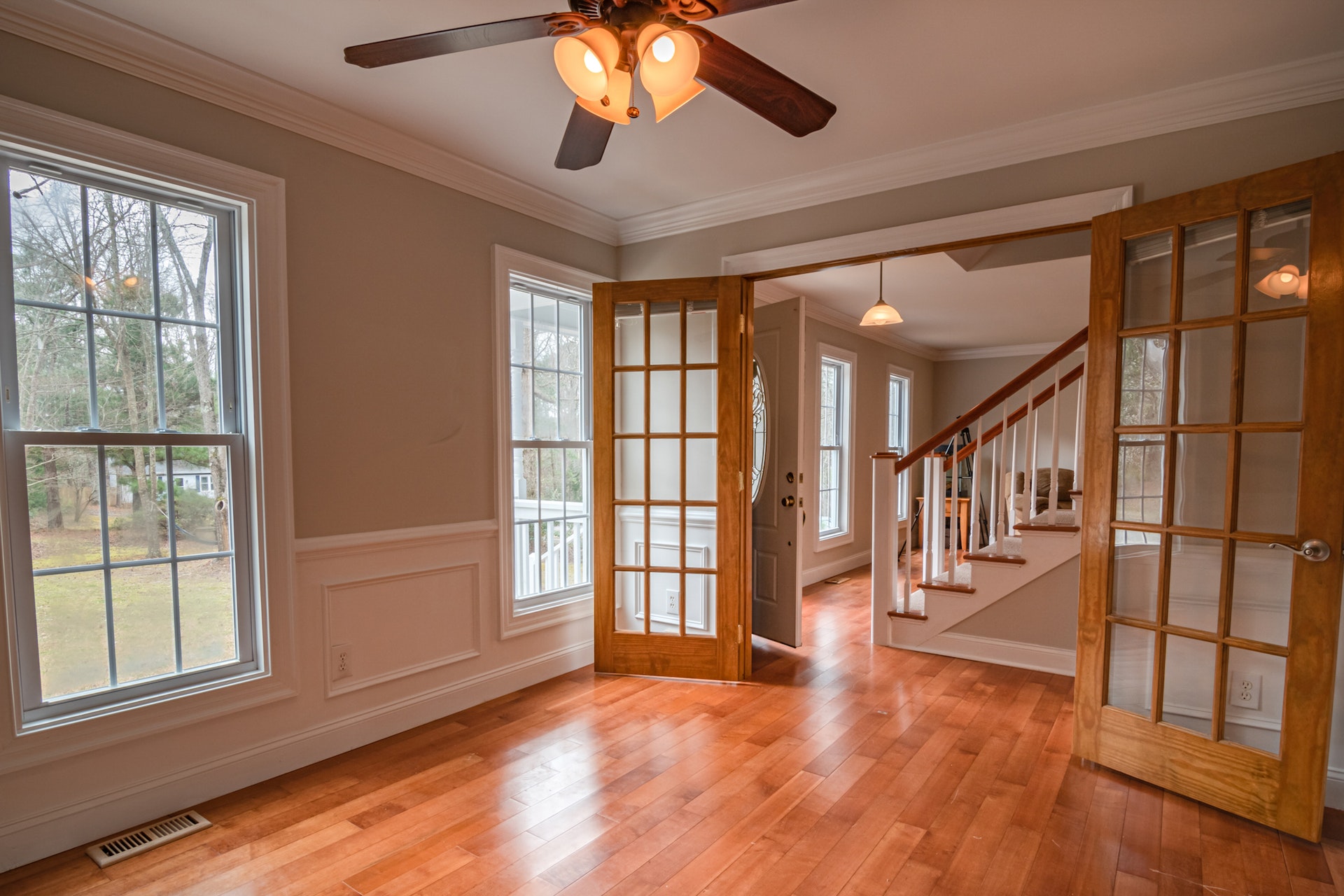 We Serve Lexington and Its Neighboring Areas in South Carolina
We're proud to serve the charming Lexington, South Carolina, community and the surrounding areas. Our team at Lexington Window Replacement understands the unique needs of our neighbors. From the bustling city center to the quiet suburbs, we're here to provide quality window installation services wherever you call home.
Irmo, SC

Cayce, SC

Columbia, SC

Forest Acres, SC

Dentsville, SC

Newberry, SC

Aiken, SC

Orangeburg, SC

Clinton, SC

Sumter, SC

North Augusta, SC

Greenwood, SC

Union, SC

Augusta, GA

West Columbia, South Carolina
The Benefits of Our Lexington Window Installation
Choosing the right window installation can transform your home or business property. Not only does it enhance the beauty and value of your property, but quality home and commercial windows also contribute to energy efficiency and comfort. At Lexington Window Replacement, we're committed to helping you understand how your existing windows can make a positive difference in your life.
Enhanced Home Energy Efficiency
Installing new windows in Lexington SC can significantly improve the energy efficiency of your home. Properly sealed and installed windows reduce drafts, ensuring less energy is used for heating or cooling. Over time, this can lead to noticeable savings on your utility bills.
New home window installations result in an increase in property value. Prospective buyers in Lexington SC, value modern, energy-efficient house windows, making your home more appealing in the real estate market. It's a worthwhile investment that can offer a solid return.
Upgrading to newer house windows strengthens home security. Modern window designs and materials are built to be more durable and harder to breach. Residents of Lexington SC can feel safer with these robust windows keeping potential intruders at bay.
Install Modern Aesthetics and Appeal
A fresh house windows installation gives your home a modern and renewed appearance. New designs and styles can transform the overall look of your home, giving it a contemporary edge that stands out in Lexington SC neighborhoods.
The advanced technology used in today's window designs can help in reducing outside noise. Whether it's traffic or other urban sounds, new window installations can make your home a quieter, more peaceful space in Lexington SC.
Modern home windows, designed with the latest materials and technologies, often require less maintenance. They are built to resist common issues like rot, warping, and rust. For Lexington SC homeowners, this means fewer repair costs and more time enjoying the view.
Frequently Asked Questions About Our Lexington Window Installation
We know that choosing the right window installation can be a big decision, and you might have questions. Our FAQ section is designed to provide clear and straightforward answers to the most common questions about window installation projects. At Lexington Window Replacement, we believe that informed customers are happy customers.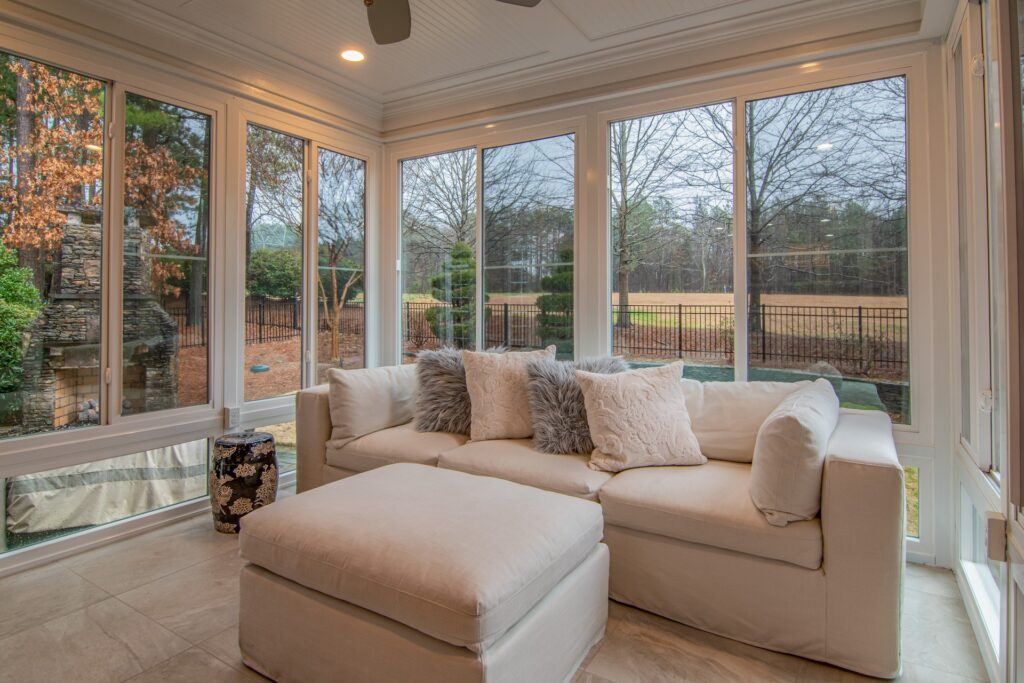 Hearing from those who have experienced our service first-hand speaks volumes. Here you can read real feedback from satisfied clients who have chosen Lexington Window Replacement for their window projects. Their stories reflect our commitment to quality, customer service, and the community we love. Trust in their words, and see why we're a top choice for window installation in Lexington, SC.
Residential Customer Reviews
From the moment I reached out to Lexington Window Replacement, I was impressed. Their expert team came to my home, listened to my needs, and recommended the perfect windows for my living room. The installation was seamless, and my energy bills have dropped since. Couldn't be happier!
I've had my share of home renovations, but Lexington Window Replacement made the window installation process a breeze. Their team was professional and respected my space, ensuring everything was clean post-installation. I'm so glad I chose them; my new kitchen windows look amazing!
Commercial Customer Reviews
Running a business means I value timely and efficient service. Lexington Window Replacement delivered just that for our office building. Their expert team consulted with us, ensuring the windows matched our aesthetic and function needs. Now our workspace is brighter and more energy-efficient.
It's rare to find a company that understands commercial needs, as well as Lexington Window Replacement does. Our hotel needed a quick window overhaul without disturbing our guests. Their team worked around our schedule, ensuring minimal disruptions. The new windows have truly elevated our establishment's look and feel.
Unlock a brighter, more efficient space with Lexington Window Replacement's expert window installation service! Don't miss out – contact us now for a free estimate and transform your space today!