Best Replacement Windows and Doors in Lexington
Limited Time Offer: Buy 1 Window, Get 1 Window at 50% Off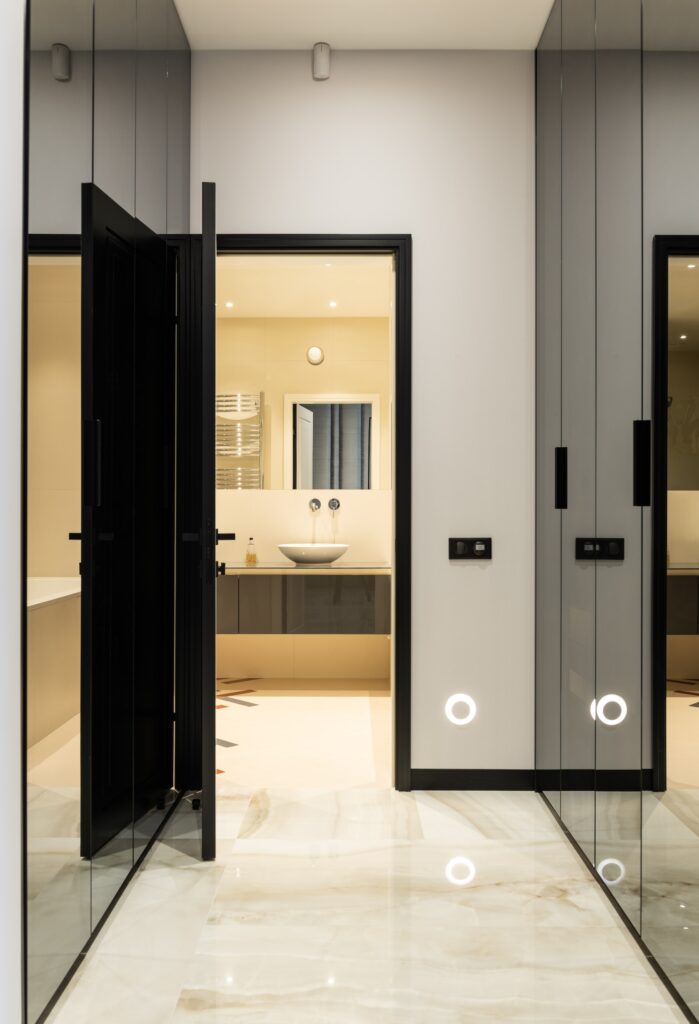 Discover the charm and elegance of our entry doors, meticulously crafted with a fusion of high-quality materials and cutting-edge design. Every door showcases a blend of beauty, durability, and state-of-the-art security features.
When you choose our entry doors, you invest in more than just aesthetics. Boost your home's curb appeal, experience improved insulation, and revel in the peace of mind that our reinforced locking systems bring. Our team ensures that each door encapsulates the essence of safety, style, and energy efficiency.
Understanding the uniqueness of every home, our range of entry doors comes in varied dimensions. Whether your architectural layout demands tall, imposing doors or wider ones for that grand entrance, we've got you covered.
Maintaining the pristine look of your door is straightforward. A simple wipe-down with a damp cloth, avoiding abrasive materials, will keep its allure intact for years. Trust in our quality, and let your door be a lasting statement of class and resilience.
The Comprehensive Guide to Door Materials Offered by Lexington Window Replacement
When considering the replacement or installation of entry doors in Lexington, SC, one of the primary decisions homeowners and businesses face is the choice of material. At Lexington Window Replacement, we believe in offering our customers a variety of materials to suit different styles, budgets, and needs. Let's delve into the three primary materials we offer: wood, fiberglass, and steel.
Aesthetic appeal: Whether you're aiming for a rustic farmhouse look or an elegant modern design, wood doors can be custom-designed to your preference.
Easy customization: Wood can be easily carved, painted, or stained, offering endless design possibilities.
Natural insulation: Wood is a natural insulator, ensuring that your interior remains cozy, regardless of the weather in Lexington, SC.
Energy efficiency: Fiberglass doors, especially when paired with Low-E glass and weatherstripping, offer exceptional insulation.
Low maintenance: Unlike wood, which may require periodic refinishing, fiberglass retains its appearance and integrity over time.
Versatility: Whether you're looking for a sleek modern design or a traditional appeal, fiberglass doors come in a range of styles and finishes.
Enhanced security: With features such as deadbolt locks, reinforced frames, and security glass, our steel doors provide unmatched protection.
Energy efficiency: Like fiberglass, steel doors are excellent insulators, ensuring that your Lexington home remains comfortable year-round.
Cost-effectiveness: Steel is typically more affordable than its wood and fiberglass counterparts, making it an excellent choice for budget-conscious homeowners.
In conclusion, the material you choose for your entry door plays a pivotal role in determining its aesthetics, durability, security, and energy efficiency. Whether you're leaning towards the natural charm of wood, the modern advantages of fiberglass, or the fortified security of steel, Lexington Window Replacement offers a range of options to suit your needs. Remember, the right door can elevate the exterior of your home, boost its curb appeal, and offer a warm welcome to all who enter. Choose wisely, and if in doubt, our team is here to guide you every step of the way.