Best Replacement Windows and Doors in Lexington
Replacement Windows Lexington SC
Limited Time Offer: Buy 1 Window, Get 1 Window at 50% Off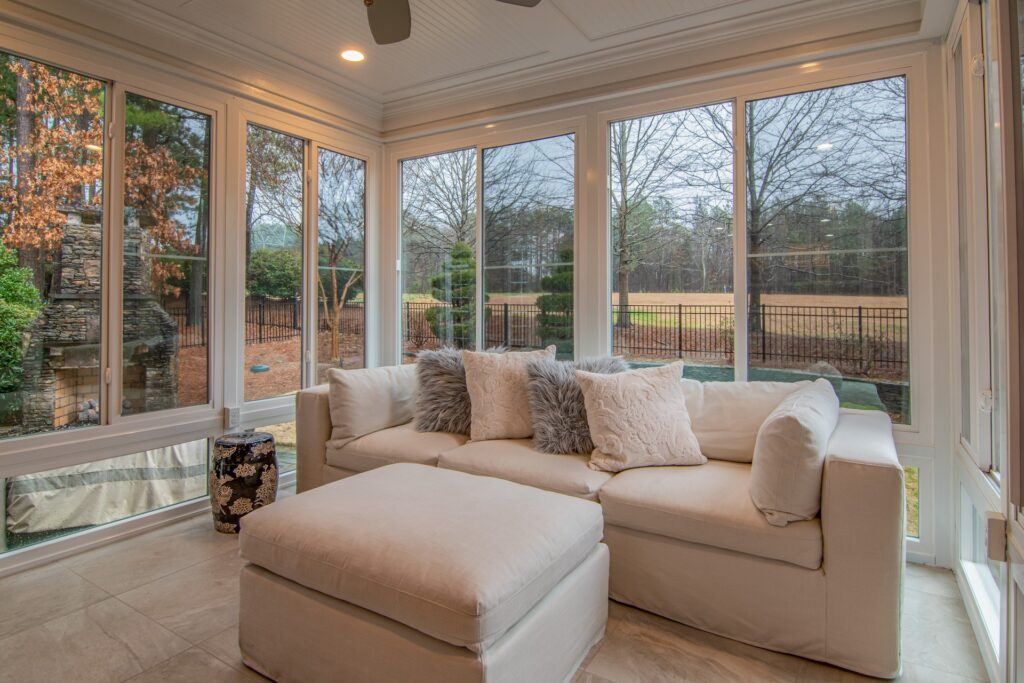 Discover a new perspective with our replacement windows, designed with state-of-the-art technology and materials. Each window boasts energy efficiency, crystal clear transparency, and superior durability, ensuring it stands out in every space.
Investing in our replacement windows means more than just aesthetics. Enjoy significant energy savings, enhanced indoor comfort, and a boost in your property's value. Moreover, our team's meticulous craftsmanship ensures a perfect fit, eliminating drafts and ensuring optimal insulation.
While we provide a range of sizes tailored to fit every need, our windows commonly cater to standard dimensions that seamlessly fit most structures. If you have unique specifications, our team is more than happy to assist in finding the perfect fit.
Maintaining the pristine condition of your new window is straightforward. Use a soft cloth and a mild, non-abrasive cleaner to wipe the surface. Avoid using harsh chemicals or abrasive materials to ensure the longevity and clarity of your window. With proper care, our windows promise years of unobstructed views and unparalleled performance.
Exploring the Various Window Styles Offered by Lexington Window Replacement
At Lexington Window Replacement, we're not just in the business of selling windows – we're in the business of providing choices. One of the key aspects to consider when contemplating a window renovation or upgrade is the style. The window style not only dictates the aesthetic appeal but also influences functionality, energy efficiency, and the overall ambiance of your living space. Let's delve into the diverse window styles we offer.
Our commitment to home improvement goes beyond just providing quality products. The team at Lexington Window Replacement ensures that every window installation is tailored to meet the unique needs of our clients. Whether you're aiming for an aesthetic window upgrade or seeking energy-efficient solutions like Low-E Glass or argon gas-filled options, we're here to help.
In conclusion, windows are more than just a utility. They shape the look and feel of your home, influence energy consumption, and play a pivotal role in home security. With Lexington Window Replacement, you're assured of a vast array of window styles to suit every taste and requirement. Dive into the world of window renovation and repair with us, your trusted window company in Lexington, SC. Upgrade today and embrace the fusion of style, functionality, and efficiency.