Best Replacement Windows and Doors in Lexington
Limited Time Offer: Buy 1 Window, Get 1 Window at 50% Off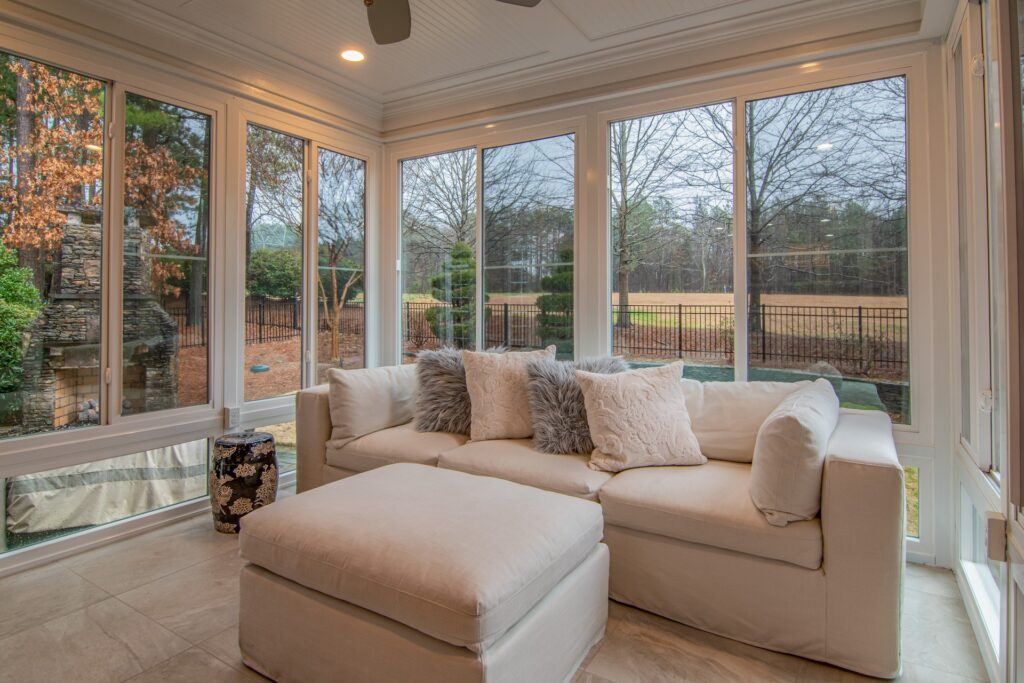 Elegance, sophistication, and expansive views—these are the hallmarks of the bay windows our team provides. Crafted with precision, these windows extend outward from your home's main walls, creating a picturesque alcove that's both functional and aesthetic.
Drenching rooms in natural light, bay windows can dramatically enhance spatial perception. Besides the influx of light, these windows also promote better ventilation and can even serve as a cozy nook for reading or relaxation. Homeowners often find their energy bills reduced thanks to the enhanced insulation our bay windows offer.
Typically, our bay windows span a width of about 3.5 to 10.5 feet, with a projection of 1 to 1.5 feet from the wall. These dimensions can vary slightly, but we ensure a perfect fit for every home.
Maintaining these windows is a breeze. A simple wipe with a damp cloth, avoiding abrasive cleaners, will keep them shining and clear. Periodic checks for drafts or leaks, which our team can assist with, ensure longevity and optimal performance.
Choosing the Right Material for Your Bay Windows in Lexington SC
When it comes to window replacement in Lexington SC, there's a lot to consider. At Lexington Window Replacement, we pride ourselves on guiding our clients through every step of the process. One of the most crucial decisions homeowners face is selecting the right material for their bay windows. With a range of options available, it's essential to understand the benefits and features of each to make an informed choice.
Window Contractors You Can Trust
At Lexington Window Replacement, we understand the importance of quality window installation. With so many window companies to choose from, it can be overwhelming to find the right fit. Our team of professionals is dedicated to providing top-notch service, from helping you select the right material to ensuring a seamless installation process. We're not just another window company; we're your partners in making your home the best it can be.

Choosing the right material for your bay windows is a decision that will impact your home for years to come. Whether you opt for the versatility of vinyl, the classic appeal of wood, or the modern touch of aluminum, Lexington Window Replacement is here to guide you every step of the way. Contact us today for window quotes, and let's explore the best window options for your Lexington SC home together.