Best Replacement Windows and Doors in Lexington
Picture Windows Lexington SC
Limited Time Offer: Buy 1 Window, Get 1 Window at 50% Off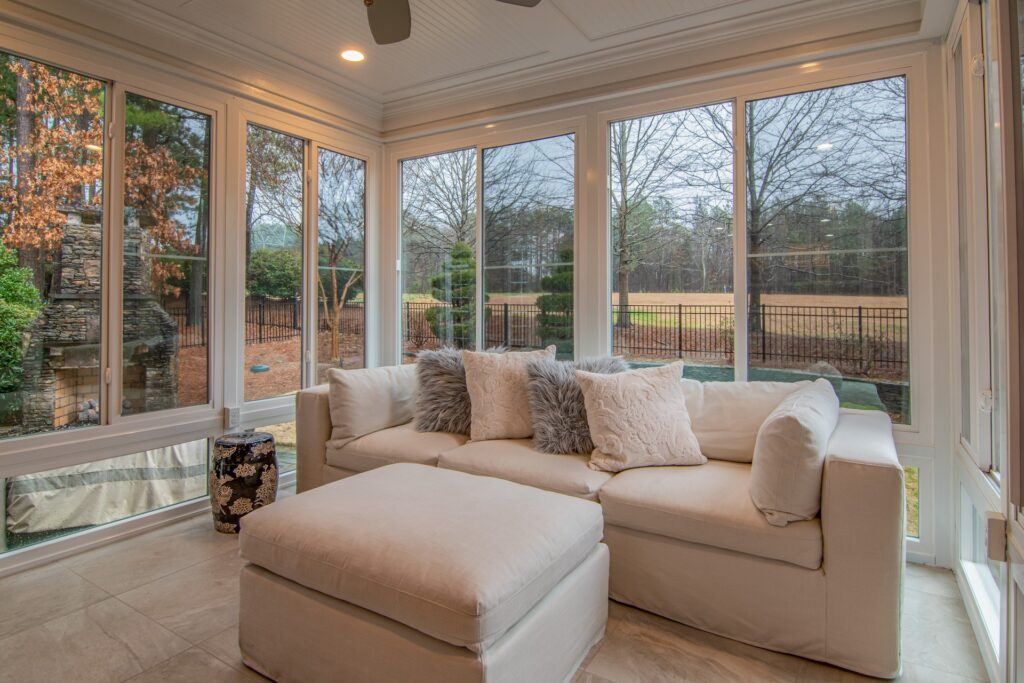 When it comes to modern, sleek designs, Picture Windows from our collection at Lexington Window Replacement stand out. These windows boast expansive glass areas, offering unobstructed views and allowing maximum natural light into any space.
Enhance the aesthetic appeal of your interiors, increase energy efficiency, and elevate property value with our Picture Windows. Not only do they provide a clear, panoramic view of the outdoors, but they also come with superior insulation, ensuring comfortable indoor temperatures and reduced energy bills.
Our team ensures a perfect fit, offering a range of size options tailored to your needs. From small cozy rooms to spacious living areas, you can be assured there's a Picture Window dimension ideal for your space.
Maintaining the pristine look of these windows is a breeze. Simply wipe down with a soft cloth and a mild cleaning solution to keep them looking new. Avoid using abrasive materials to ensure longevity and prevent scratches on the surface.
Choosing the Right Material for Your Picture Windows in Lexington, SC
At Lexington Window Replacement, we're not just about providing quality windows; we're about giving our clients choices that fit their needs perfectly. One of the most pivotal choices when considering picture windows is the material. The right material not only determines the look but also the longevity, maintenance, and energy efficiency of your windows. With options like vinyl, wood, and fiberglass available, it can be a challenge to choose the perfect one. Here's a comprehensive guide to help you make an informed decision.
Your choice of material for picture windows plays a crucial role in not just the aesthetics but also in the functionality. Whether it's the modern charm of vinyl, the classic elegance of wood, or the balanced allure of fiberglass, Lexington Window Replacement has got you covered. Each material has its unique set of benefits. Assess your needs, consider the views you wish to capture, and make a choice that resonates with your home's character.
Remember, a window replacement isn't just about changing a structure; it's about adding value, beauty, and efficiency to your home in Lexington, SC. And with the right material, you ensure that the large, expansive views your picture windows provide remain unobstructed and mesmerizing for years to come.