Best Replacement Windows and Doors in Lexington
Double Hung Windows Lexington SC
Limited Time Offer: Buy 1 Window, Get 1 Window at 50% Off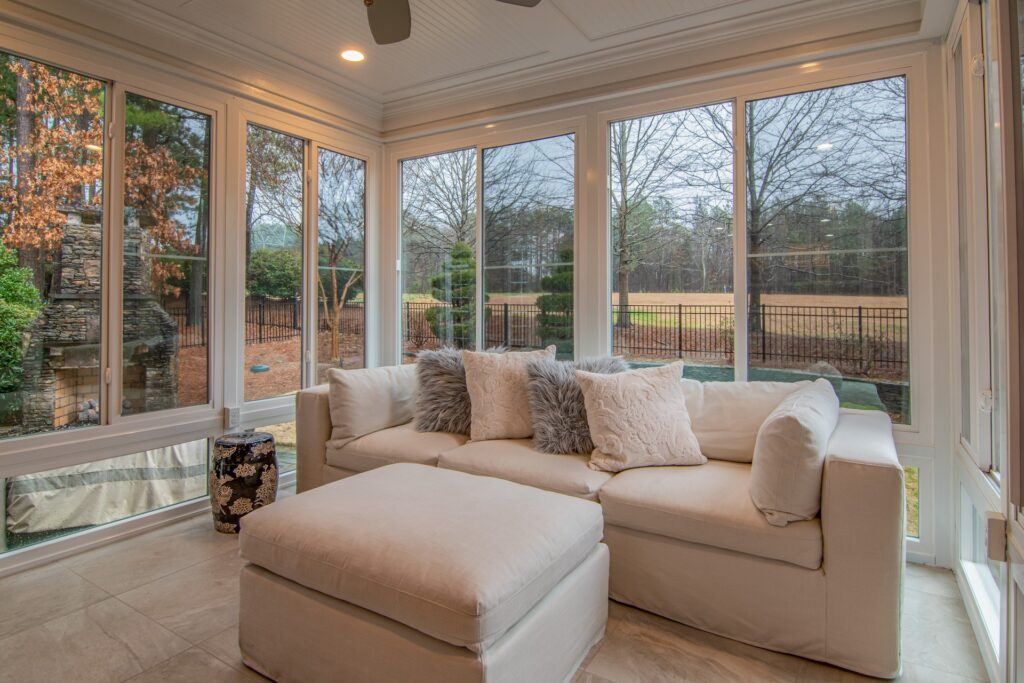 Experience the epitome of design and functionality with our double-hung windows. Crafted meticulously, these windows are characterized by two operational sashes that move vertically, permitting an easy flow of air and a wide-open view.
Your living space deserves the best, and these windows promise exactly that. Firstly, they offer unparalleled energy efficiency, ensuring your home remains cozy year-round. Secondly, the unique design facilitates optimal natural light penetration, breathing life into every corner. Lastly, the enhanced security features of these windows grant you peace of mind, knowing your sanctuary is well protected.
In terms of size and dimensions, we offer flexibility tailored to your needs. From compact spaces to expansive walls, our team ensures a snug fit for every scenario, aligning with the architecture and essence of your dwelling.
Maintaining these windows is a breeze. Just a gentle wipe with a damp cloth, followed by a dry one, ensures they remain pristine. Avoid using abrasive materials or strong chemicals, as these could potentially harm the window's finish. Trust in our expertise, and embrace the beauty and functionality of double-hung windows.
The Ultimate Guide to Double Hung Window Materials: Vinyl, Wood, and Aluminum
Welcome to Lexington Window Replacement! As the leading experts in double hung windows in Lexington, SC, we pride ourselves on keeping our community informed about the latest trends, benefits, and considerations when it comes to window replacement. Today, we'll be diving deep into the materials used in double hung windows, exploring the advantages and characteristics of vinyl, wood, and aluminum.
At Lexington Window Replacement, we understand the importance of choosing the right material for your double hung windows. Whether it's the durability of vinyl, the classic beauty of wood, or the strength of aluminum, we've got you covered. With our expertise in double hung windows in Lexington, SC, you can trust us to guide you every step of the way.
Considering replacing or installing double hung windows in your home? Contact us today and let Lexington Window Replacement provide you with windows that not only look great but also last for years to come.