Best Replacement Windows and Doors in Lexington
Limited Time Offer: Buy 1 Window, Get 1 Window at 50% Off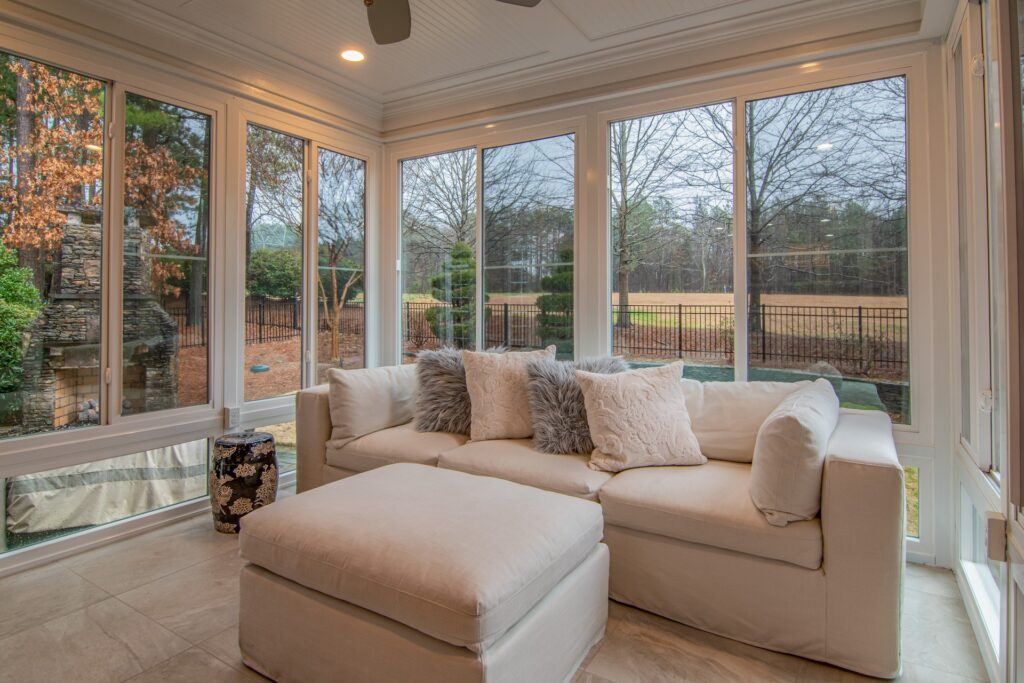 Elegantly designed and meticulously crafted, bow windows enhance the aesthetics of any space. With their curved appearance and panoramic views, these windows bring the outdoors in, flooding rooms with natural light. Our team ensures every bow window features high-quality materials and unparalleled craftsmanship, guaranteeing it as a show-stopping addition to your home.
Choosing bow windows offers numerous benefits. They not only amplify your room's visual space but also improve ventilation. Additionally, the unique curvature optimally captures sunlight, potentially reducing energy costs by taking advantage of natural warmth.
While each bow window can be customized to fit specific needs, common sizes cater to a range of dimensions. Spanning from four to six panels, these windows can stretch anywhere from 8 to 12 feet wide. Our team is on hand to advise on the perfect fit for your space, ensuring seamless integration.
Maintaining the beauty of bow windows is straightforward. Dusting the frames and panes with a soft cloth and a mild detergent will keep them sparkling. It's recommended to occasionally check seals and weatherstripping to ensure long-lasting performance and prevent potential drafts. With minimal care, your bow window will remain an eye-catching feature for years to come.
The Comprehensive Guide to Energy Efficiency in Windows - Lexington Window Replacement
At Lexington Window Replacement, our mission is to ensure homeowners in Lexington, SC, are equipped with the best energy-efficient windows. Understanding the importance of energy efficiency can greatly impact your energy bills and the overall comfort of your home. Let's dive into the key factors that define energy-efficient windows.
The Importance of Energy Star Certification
When considering window renovation, always look for the Energy Star label. An Energy Star certified window ensures optimal performance. These windows have been thoroughly tested and meet stringent standards set by the U.S. Environmental Protection Agency. Incorporating them into your home not only brings energy efficiency but also adds value to your property.
Additional Benefits of Energy-Efficient Windows
Apart from significant savings on energy bills, these windows offer other unparalleled benefits:
Making the Right Choice with Lexington Window Replacement
Energy efficiency is not merely a trend; it's a necessary investment for modern homes. At Lexington Window Replacement, we pride ourselves on offering a diverse range of energy-efficient window options, including vinyl windows, double-hung windows, and more, tailored to meet the specific needs of every homeowner in Lexington, SC. Whether you're looking for window installation or window replacement, trust our team of experts to guide you through the best choices for your home.